Why Netflix Latest VPN Ban Annoucement Is not That Big of a Deal!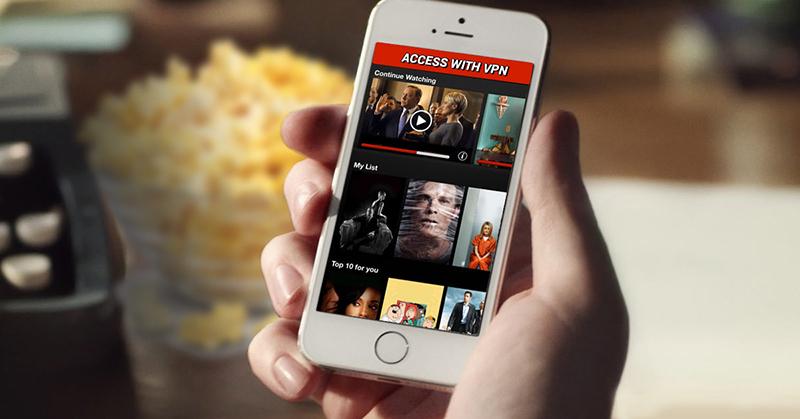 Late last week, Around January 15th or so, Netflix the global standard for streaming media companies released plans to begin enforcement of the banning of using VPNs or virtual private networks on their service.
While Netflix's terms of service have always banned VPNs, in the past Netflix has seemed to turn a blind eye to the use of VPNs both of out of difficulty in tracking and as a way to open up Netflix service to those outside of the already licensed countries like the United States and Canada, and The United Kingdom. Being able to use Netflix outside of your home country and getting access to alternative content through VPN streaming is a major benefit of VPN services especially for those traveling with small children that need entertainment!
The news was delivered through a blog post by Netflix's VP of content delivery architecture. According to the post, Netflix will begin enforcing it's VPN ban to keep users from accessing content outside of their country or in the case of countries like China outside of their countries' allowed access. The ban will begin being enforced in a few weeks, which sent tremors of fear and worry through millions of VPN users worldwide.
The news was announced shortly after Netflix launched simultaneously in over 130 different countries making the total countries now supporting Netflix a whopping 190 or virtually every country in the world. While not technically a monopoly, the increased growth of Netflix ensures that it is looking to curry favor with all of it's new international business partners possibly at the expense of some of it's biggest fans and best members.
Now while it might sound like a ban of VPNs could be bad news for you as a VPN user, it's actually not that big of a deal!
The technology that enables VPN services like Securevpn.com and other top providers is very difficult to track and relies on the ability to use a lot of different IP addresses to mask or spoof the original signal. Not only is it difficult for Netflix to determine which users are using a VPN, unless they ban an entire block of IP addresses, the blocked user needs only to move to a different IP address to resume using the service.
In fact Netflix's own chief product officer Neil Hunt admits that while Netflix uses industry standard technologies to monitor and limit the use of Virtual Private Networks, there are no guaranteed ways to discover or ban VPNs.
Hunt said:
"Since the goal of the proxy guys is to hide the source it's not obvious how to make that work well." says Hunt. "It's likely to always be a cat-and-mouse game. [We] continue to rely on blacklists of VPN exit points maintained by companies that make it their job. Once [VPN providers] are on the blacklist, it's trivial for them to move to a new IP address and evade."
Basically the way that VPN services use different IP addresses selected at random all over the world is going to make it very difficult for Netflix to ban VPN users without accidentally banning a lot of actual paying customers.
While Netflix is talking tough right now, they will probably only monitor IP addresses a little more closely. This is a particularly encouraging thought because right now Netflix does basically nothing to monitor your IP address and in fact frequently accepts well known VPN IP addresses which are not accepted by most secure sites.
But the bigger worry for Netflix should be banning paying customers. Using a VPN is not a form of piracy especially as you're already paying for the service, which is restricted by a third party, namely the country you live in, which you have made no such agreement with.
Ben Van Der Pelt of Torguard one of the most secure and expensive VPN programs on the market, did an interview with Torrentfreak where he said:
"TorGuard is monitoring the situation closely and we have recently implemented new measures that can bypass any proposed IP blockade on our network. VPN users who encounter Netflix access problems are encouraged to contact us for a working solution."
If Netflix does eventually crack down on IP address tracing, it is a very simple task for your VPN provider to use different IP addresses. So even if a few addresses do get compromised, each and every VPN provider should have a plan in place to move to different non compromised VPN addresses. If you have any questions don't hesitate to contact your VPN service with questions about this issue.
Overall it seems that even Netflix's corporate higher ups realize that this is more of a token gesture to try to placate some of their new and rapidly expanded customer base of countries and possibly to try to curry some sort of favor in Netflix's decade long campaign to get their service into China and it's billions of potential new users.
If you use a VPN to access Netflix, don't worry! The proposed changes will not be effective for at least the next few weeks, though you may see a screen warning you about the proposed changes or the banning of VPNS.
When the proposed changes do occur, continue to access Netflix the same way with your VPN. Everything should work the same way, but keep your eyes on your email box because if you are a member of SecureVPN, or a subscriber to our newsletter you will be getting up to date information and updates as the situation evolves.
The bottom line is this if you are a paying Netflix customer you should be able to access your country's Netflix from wherever you are in the world based on your billing zipcode. So even if in a worst case scenario you are blocked from accessing United Kingdom content from the US or vice versa, you will still be able to access your own Netflix account wherever you are while using the increased security and better stream quality allowed for by a VPN service such as SecureVPN.
Sale
Get Secure VPN