What The World's First Portable VPN Device Means For You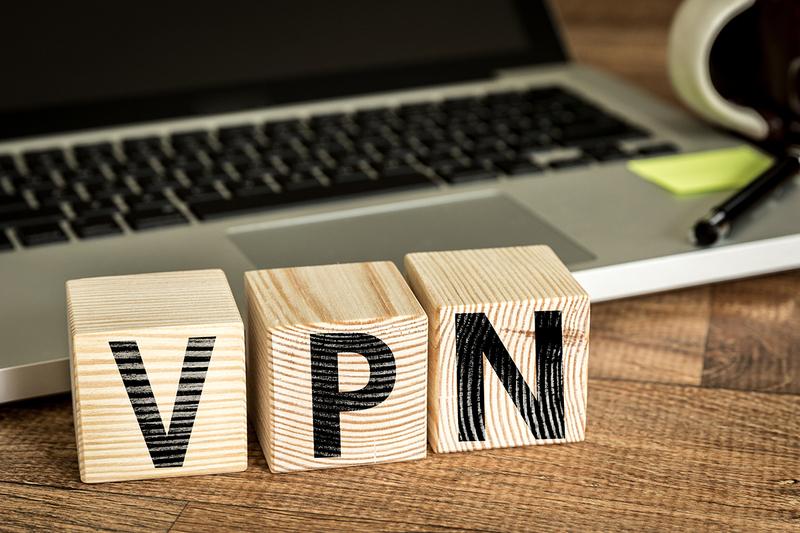 Safely browsing the internet in public places like coffee shops, airports and hotel lobbies is about to become much much safer due to the launch of the world's first portable encryption device.
The crowd-funded device known as the "Keezel" will allow users to by-pass country restrictions and blocks, while providing a full VPN experience. The device is plug and play and will allow you to securely connect multiple devices with just the push of a button anywhere you have internet access.
There are many reasons why you may need to use public Internet, let's look at just a few of them.
Traveling. When you are on vacation you may want to check your email, buy flights or reserve a hotel room. You also may just want to relax and watch Netflix while nursing a hangover. You don't want to risk having your valuable financial information transmitted across an unsecured Internet connection, or your Netflix account. The Keezel will make traveling with protected Internet a breeze.
Working out of the office. Sometimes you have to get out of the office or are forced to get things done from a coffee shop or other public location. You don't want your sensitive work emails or documents to be floating through the unsecured web ending with a Hilary Clinton style leak.
At a friend's house. While you may be a stickler for Internet security, your friends may not be as conscientious. You may not be thinking about it but joining a friend's Wi-Fi if it's unsecured or not secured enough can leave you vulnerable even if you're just checking Instagram. The Keezel allows you to bring your secure Internet connection with you to any of your friend's houses.
The Keezal is providing a solution to all of your portable Wi-Fi problems as it will allow you to be able to protect your devices anywhere there is public Wi-Fi. The Keezal is expected to be one of the hottest items in China and other parts of Southeast Asia due to the Great Firewall and government censorship which is leading to many popular websites and social media networks being blocked, or censored. Recently Thai Junta of the military government of Thailand has been attempting to get Facebook and other social networks to remove content and has been throwing those who dissent on social media into jail. VPN protection is even more important in places like Thailand and China where being identified by the government could literally lead to jail time, or worse…
The Keezal uses VPN technology in order to secure the user's Internet connection making it private and secure. The device is going to be released this month with a base price of $129 though there is premium features available which will command a higher price.
The base model comes with 256-bit AES encryption and can be used on multiple devices. The premium features include HD streaming speed, over 1250 servers, and service plans ranging from 1 year to a lifetime.
The device is a dream come true for mobile Internet users, as it will protect data and all other confidential and sensitive information from hackers, cyber-attackers, Internet service providers, network administrators and even government surveillance such as the efforts of Thai Junta I mentioned earlier.
In short Keezal will help protect you whenever you are browsing public Internet. The Keezel will work on any type of Wi-Fi network and will support all of the popular Wi-Fi devices such as the Apple TV, PlayStation 4, Xbox Live, Roku, Amazon Fire and more.
Keezel is going to support all of the major VPN providers such as Securevpn and combines the networks in order to offer the best possible connection in whatever region you happen to be in.
Now you may be asking yourself, why do I need a Keezel if I already have a subscription to a VPN service like SecureVPN?
The reason is simple, Keezel is the world's first (and only) plug and play VPN device, which functions as an extremely user-friendly internet hotspot which actually offers increased levels of security because once the Keezal is paired with your various devices your devices are never connected to the internet without using a secured VPN protected connection.
According to their Frequently Asked Questions section
"Regular VPN software solutions always bear a risk before the connection is established of information leakage in a side channel. Keezel also works with multiple devices simultaneously and on devices that don't allow software installation, such as screen less media players or corporate laptops,"
Keezel has been in the works since 2013 when the founders Aike Muller and Friso Schmid had the idea of creating a VPN protected mobile hotspot.
It took only four days for the Keezel to reach its crowd funding goals and ended up with more than five times their initial goal. The initial corwdfunding campaign attracted more than 1,700 funders from over 60 countries across the world proving that there is a large market for those who want to protect their privacy on the go.
Founder Muller said
"We are thrilled to see this result. The amount we raised shows that there is great worldwide demand for a secure, private, free, and open Internet,"
The ability to access secure, private Internet is one of the newest technological human rights issues. More and more governments and companies like Netflix are attempting to restrict Internet access for their own reasons. The Keezel is a great addition to the foundation of VPN service provided by SecureVPN and will allow you to protect yourself and your information wherever you are, whether it's on a beach in Tahiti, an airport in the Thailand or simply catching up on some emails at your local Starbucks.
Right now Keezels are being shipped on a first come first served basis but they hope to offer a larger offering later on in the year.
Sale
Get Secure VPN