Watch BBC Shows In Real Time With A VPN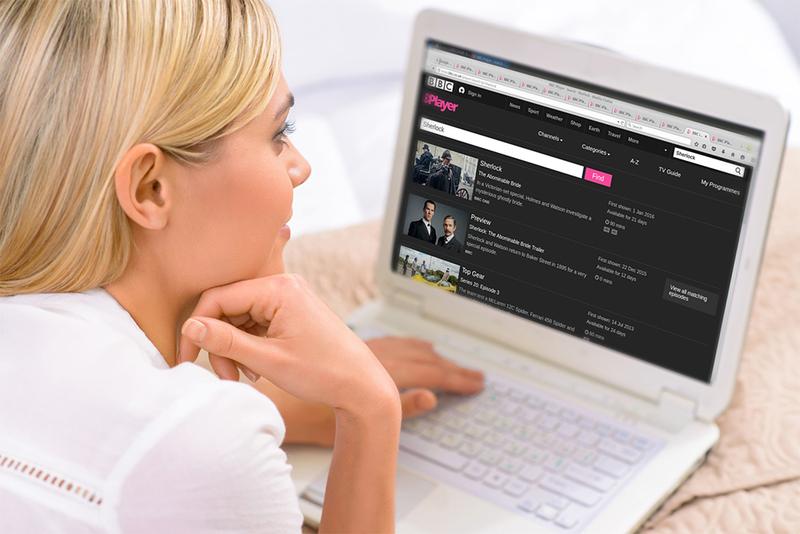 The British Broadcasting Corporation or BBC is the public service broadcaster of the United Kingdom, based out of London. In addition to providing British citizens with news, the BBC produces some of the most acclaimed television shows of the last few years as well as being the home of English Premier League Soccer and a variety of other amazing content that those outside of the United Kingdom must watch later on tape delay or wait months to be released.
A VPN allows you access to this content in real time without waiting or having to wake up or stay up to inconvenient hours in order to watch live.
Some of the more acclaimed shows are:
Downton Abbey - One of the most critically acclaimed TV shows of all time, Downton Abbey is a period piece which follows the lives of the aristocratic Crowley family starting with the sinking of the Titanic in 1912, which leaves Downton (a historical manor) in jeopardy when the rightful heir dies. The show follows the nobility and the servants as they struggle to deal with a world, which is becoming more modern leaving the customs and aristocracy that they are used to in the past.  The show has won both Emmys and Golden Globes for best miniseries or movie, and entered the Guinness Book of World Record's as 2011's most acclaimed TV show. Normally viewers outside the UK have to wait up to 6 months to catch up on the Downton Abbey season but you can watch in real time with a VPN by using Amazon or BBC.com with a British IP address.
Sherlock - Another critically acclaimed original show airing on the BBC is Sherlock which is a modern rendition of the classic detective Sherlock Holmes starring Benedict Cumberbatch and Martin Freeman as Sherlock and his faithful assistant Dr Watson.  The show has created a cult following and revitalized Sherlock Holmes as a hip, yet socially awkward genius who works as a consultant with the British Police, he is locked in a battle of wits with both his arch enemy Jim Moriarty (a Criminal Consultant) and his brother Mycroft the head of British Secret Service. The show received the most number of wins at the 2013 Primetime Emmys including wins for Outstanding Lead and Supporting actors or Chamberlain and Watson. The show also airs on a delay outside of the United Kingdom but can be watched in real time with a VPN.
Luther - Starring Idris Elba, Luther is the story of a Serious Crime Unit detective who is obsessed with his job and his relationship with a murderess he cannot arrest due to a lack of evidence Alex Morgan, played by Ruth Wilson who later assists him in his quest for justice. Luther is the classic "loose cannon" police officer who will stop at nothing to bring his suspect to justice. His relationship with violence and Morgan are the focal points of the show as neither is sure if they're friends, foes or lovers. Intense, violent and hard-hitting, Luther has garnered Emmy nominations for both Elba and Wilson with Elba winning best actor in a television movie or miniseries in 2014. Luther can also be viewed in real time with a VPN service.
Premier League Soccer - While not strictly a BBC production, English premier league soccer or EPL can be difficult to view from outside of the United Kingdom with streaming services limited to a select few countries such as the USA, Russia and Sweden, providing a limited amount of matches at often inconvenient times. With a VPN you can connect through that countries server and watch as much English Premier league soccer as you want with up to 16 matches broadcast a week, live rather than on tape delay as they are often shown on television in other countries. For the EPL enthusiast a VPN is a must have.
How To Watch British Content Anywhere In The World
1) Sign up for SecureVPN service.
2) Download the app and install the App on your computer, tablet or phone.
3) Sign in to SecureVPN through the British server.
4) Go to BBC.com, Amazon.co.UK, or SKY/BTSport.com to watch current episodes of Downton Abbey, Luther, Sherlock or EPL matches.
5) Enjoy the BBC's critically acclaimed TV shows, miniseries, and all the excitement of Premier League Soccer in real time!
Sale
Get Secure VPN