Stop The Financial Loss of Identity Theft By Immediately Taking These 4 Critical Steps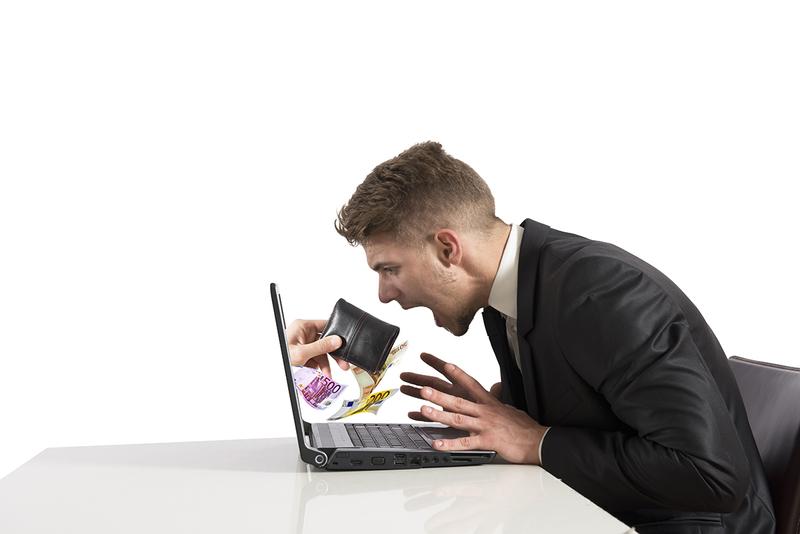 It's critical that victims of identity theft take four steps to immediately stop more financial loss. The most recent data I could find suggests the financial loss cause by identity theft each year is approximately $15 billion in the US alone. The United States also has the highest rate of identity theft in the world, with upwards of 18 million victims per year. That equals out to one new victim every two seconds.
Identity theft can be a hellish experience; some victims spend years repairing their credit while fighting off collection agencies. Imagine spending several years arguing with creditors about fraudulent charges some scammer rang up using your good name. It's a terrible crime that can quite literally ruin your life. If you've become an unfortunate victim of identity theft, you need to immediately take steps to stop further financial loss and damage to your credit rating. This article is about stopping loss. I'll talk about how to repair damages to your financial health in a future article.
The Best Way to Stop The Financial Loss of Identity Theft is to Prevent It Ever Happening
It's obviously better to prevent identity theft altogether than be forced to clean up the damage after it occurs. Here are a few tips to prevent becoming a victim of identity theft in the first place:
* Protect yourself on public WiFi networks. – Public WiFi really IS public; any joker with a smart phone that's in range can connect to it and pretty much do whatever they want. One thing they can do is intercept information going to and from your computer. That means they can steal things like user names, passwords, and account numbers. I recommend not using public WiFi unless absolutely necessary. When I'm at a hotel or a coffee shop, I use my phone as a mobile hotspot and connect to the Internet that way. When I do use a public network, I always, ALWAYS use a VPN service like SecureVPN. You should too.
* Use smart passwords. – If you're like most people, you probably use easily guessed passwords. I bet you also use the same password for multiple accounts. Hackers love this, because it's super easy to hack into your various accounts and steal your personal information. I strongly encourage you to start using unbreakable passwords, and to never use the same one twice. Each of your accounts should have its own individual password. I've found the simplest way to achieve this is to use password management software. There are many available options; I personally like KeePass the best. You can get it for free at http://keepass.info.
* Review your financial statements regularly. – Keep an eye on your bank, credit card, and investment statements. Take a few minutes each month to look for suspicious or unexplained charges. Some victims of identity theft don't even know they're getting scammed because they never read their bank statements.
* Don't give out your Social Security number. – Some businesses ask for your Social Security number even though they don't really need it. My optometrist wanted mine the other day. I politely declined giving it up. There are only a few instances where sharing your Social Security number is appropriate, so only do it when absolutely necessary.
Take These 4 Critical Steps to Immediately Stop The Financial Loss of Identity Theft
Taking the above steps to prevent identity theft will drastically reduce your chances of becoming a victim. However, you can still fall prey to it, even if you take reasonable precautions. Fortunately, there are steps you can take to immediately stop your financial loss in a case of identity theft. It's critical that you take these 4 steps right away, preferably within 24 hours of discovering any fraud.
1. Report any fraudulent charges to the appropriate businesses. – If you discover fraudulent charges on your credit card statement to, say, a large department store, immediately call that store and tell them someone has racked up phony charges in your name. Many businesses have staff to handle fraud, so make sure you tell them about it. Do this for all businesses where you suspect fraud has been committed using your name. It goes a long way toward not ending up accountable for an identity thief's behavior.
2. Retrieve your credit report and place a fraud alert on it. – You can place a free, 90 day fraud alert on your credit report via any of the three major credit bureaus. The one you use is required to inform the other two. A fraud alert makes it more difficult for an identity thief to continue making charges with your credit card. It also makes it harder to open new lines of credit in your name. To put a fraud alert on your credit report, go to http://www.experian.com/fraudalert.
3. Report your identity theft to the Federal Trade Commission (FTC). – Reporting to the FTC is useful for putting together a comprehensive report about your identity theft. It will help you later on as you go about repairing your credit score. It's also critical to completing the next step. Submit a report to the FTC by visiting https://www.identitytheft.gov/Assistant#1.
4. File a report with your local police department. – You should also report identity theft to the police. Some police departments are reluctant to take reports of identity theft. In that case, show them the FTC's memo to law enforcement by printing it out at http://tinyurl.com/ftc-memo. When filing the police report, bring a copy of your FTC report, the FTC memo to law enforcement, a government-issued photo ID, proof of your address (such as a utility bill), and any proof you may have of the theft (credit card statements, bank statements, bills, etc).
Identity theft can be a horrible experience to go through. The good news is that victims who stop the financial loss of identity theft by immediately taking the four critical steps above can generally resolve the problem within 24 hours. I hope this information proves useful to you. I also hope you'll do everything you can to prevent even becoming a victim of identity theft at all. As they say, an ounce of prevention is worth a pound of cure.
Sale
Get Secure VPN